Hi everyone. I'm Melissa.
I'm actually Calypso's Mommy from
Hiding Scars in my Yarn
.
K, the owner of this blog, has been a BFF for years and she's AWFUL at keeping up on a blog. So she made me a contributor and told me I could come and post photos of her sweet boys since you guys hadn't seen them yet :)
So I said, SURE! So here we go on a photo journey.
In the beginning, there were four.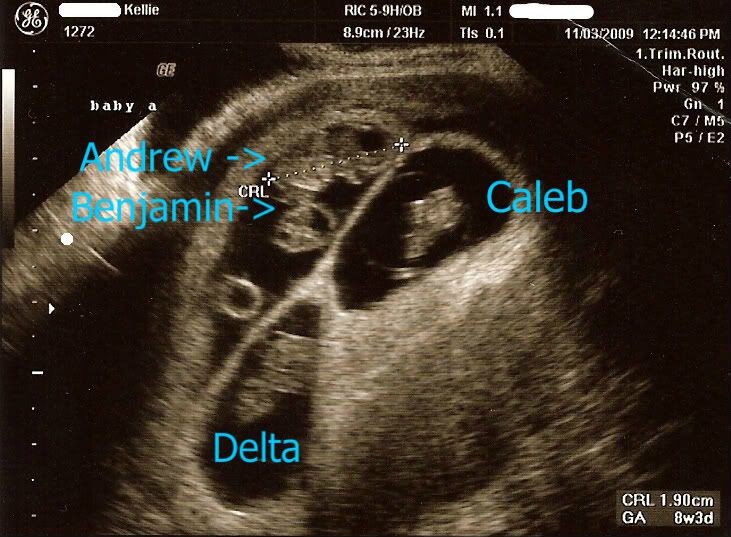 A,B,C, and D. In this photo Baby D (Delta) has already passed away. He (or she) passed at 8 weeks on the nose. While K mourned Delta she was so pleased that A,B, and C were doing well
Here's Baby A at 12 weeks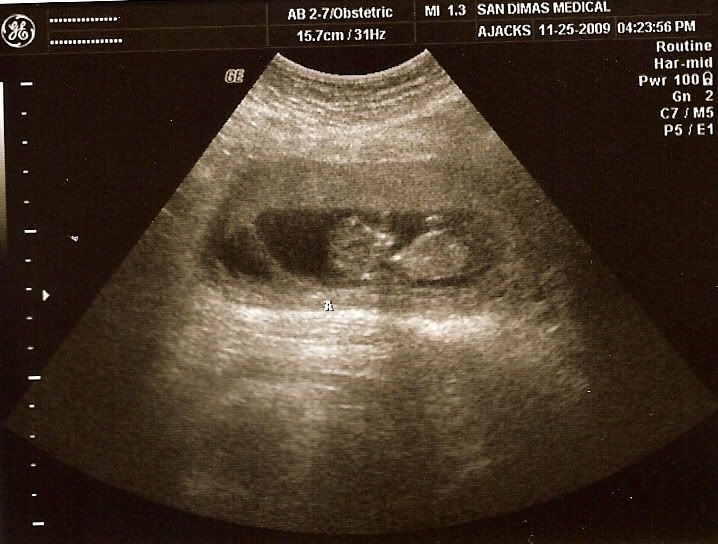 Baby B at 12 weeks
And Baby C (at 8.5 weeks because for some reason the u/s pic of Baby C never got uploaded)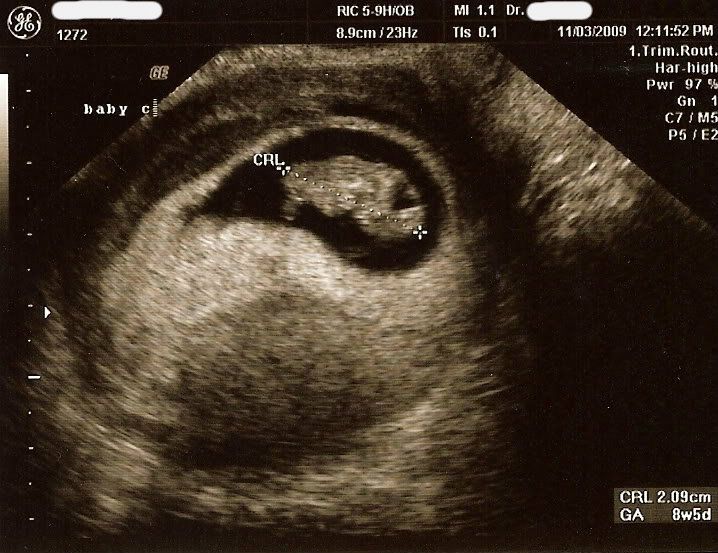 K started getting sick, very very sick. Her blood pressure was going crazy and she was just not doing well. She has very bad asthma and would have serious trouble breathing with her blood pressure going like it was.
On New Year's Eve 2010, December 31 she called me in tears. She'd lost the babies and almost died herself. She was going into multiple organ failure and the doctors made the decision to take the boys on December 30, 2010 at 17 weeks into the pregnancy.
It was necessary. K almost died and still has retina issues to this day because her blood pressure really was that high. It wasn't her fault, it was no ones fault, but I know my sweet hearted friend feels guilt and I hope that talking about it with others helps her sometimes.
The boys were beautiful, they were named Andrew Noah, Benjamin Levi, and Caleb Thomas. A,B, and C. Caleb was the biggest of the boys.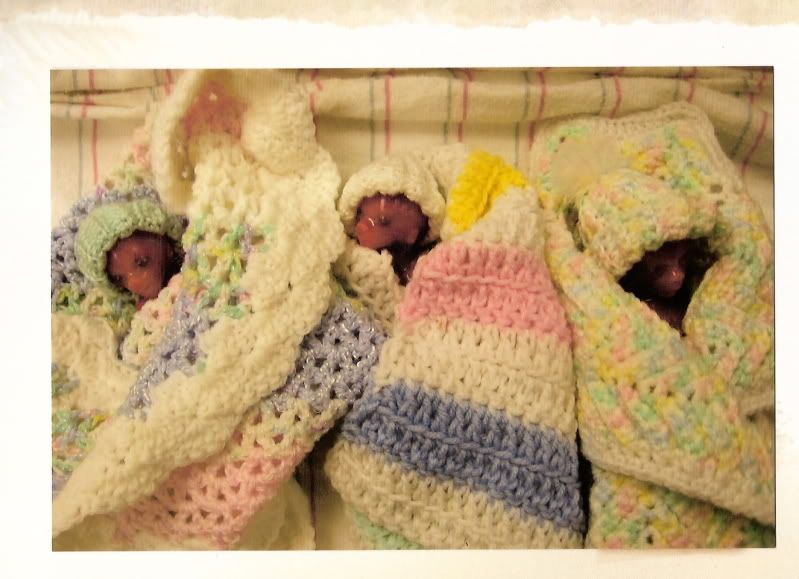 Here's K holding her sweet boys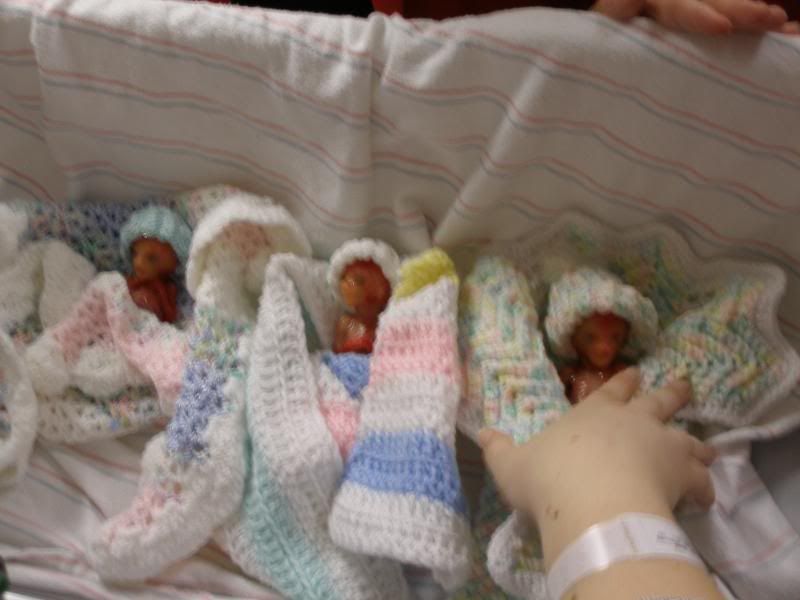 The boys were baptized by a chaplain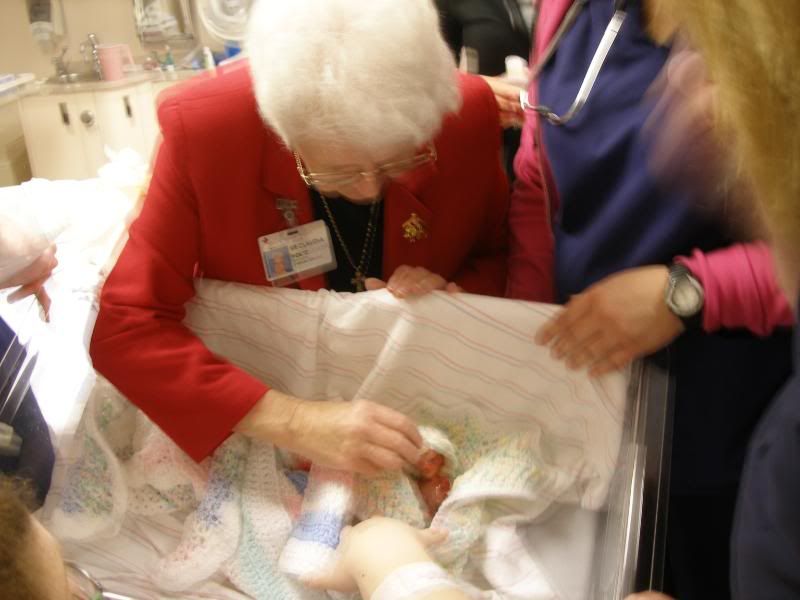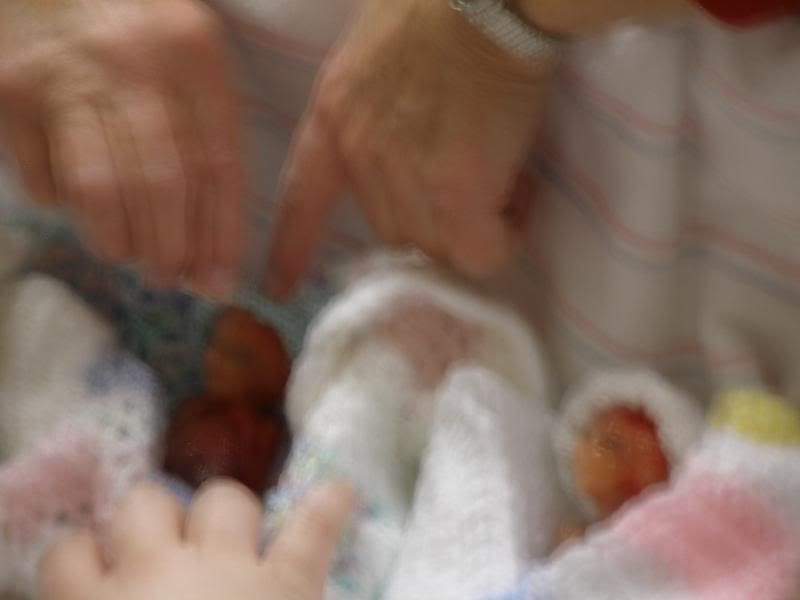 K was given three little lambs, the boys hats and their blankets
The boys were buried in a beautiful hospital plot in Greenlawn Southwest Cemetery
I never met the boys but I do miss them. Their mom saved my life and I mourn for her and hurt for her every day. I hope someday in heaven I can have the honor of meeting these sweet angels.
Their mommy loves and misses them so much.